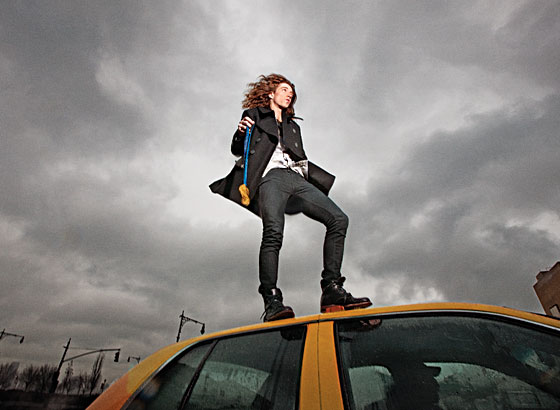 I LOVE this picture of Shaun White. Totally makes me kind of have a crush on him. The styling is great, the composition is great, the lighting is great. Great, great, great.
In case the Olympics didn't satiate your hunger for media coverage of the snowboarding legend,
New York Magazine
did a nice little article about him in which he admits to being mistaken for a woman in a bathroom. God bless him.